Powered by Jitsi™
If you would like to promote the use of Jitsi in your free or commercial service, you can now use one of the Powered by Jitsi™ logos! We appreciate you helping spread Jitsi love as it helps keep the community thriving.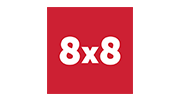 8x8 Video Meetings Free HD Audio & Video Conferencing and team collaboration with no meeting time limits, free dial-in and toll-free numbers

Greenpeace France The offices of Greenpeace France run the bulk of their audio communication through Jitsi.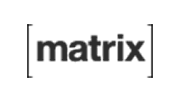 matrixAn open network for secure, decentralized communication. Matrix has full-blown video conferencing and screen sharing in Riot/Web via the Jitsi widget
Rocket.ChatOpen source web chat platform providing reliable and robust group video chat, audio chat, and screen sharing experience out of the box.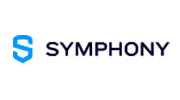 SymphonyThe platform that powers work with secure messaging and collaboration; partnering with Jitsi to build the future standard of collaboration.
University of Strasbourg A research and teaching powerhouse, with an impressive track record of achievement in addressing the world's major challenges.
Have a Powered by Jitsi™ story?